Whether you're an adventure seeker, experienced diver or it's your first visit to the Great Barrier Reef, our expert team will deliver a unique reef tour experience just for you. Sunlover's aim is simple: share our passion for the reef and ensure you make memories that last a lifetime.
From our home base in the vibrant tropical city of Cairns, Sunlover is perfectly positioned for reef tours and day trips to the Great Barrier Reef. We love what we do and we're passionate about where we get to do it – Cairns and out to the magnificent Great Barrier Reef.
MOORE REEF OFFER
$199
All inclusive
$199 adults
$99 kids
$497 family
With a range of included activities and exclusive use of our custom-designed floating pontoon, explore the wonders of the Great Barrier Reef on the Moore Reef full day tour.
Available for travel before 24th December 2021
BOOK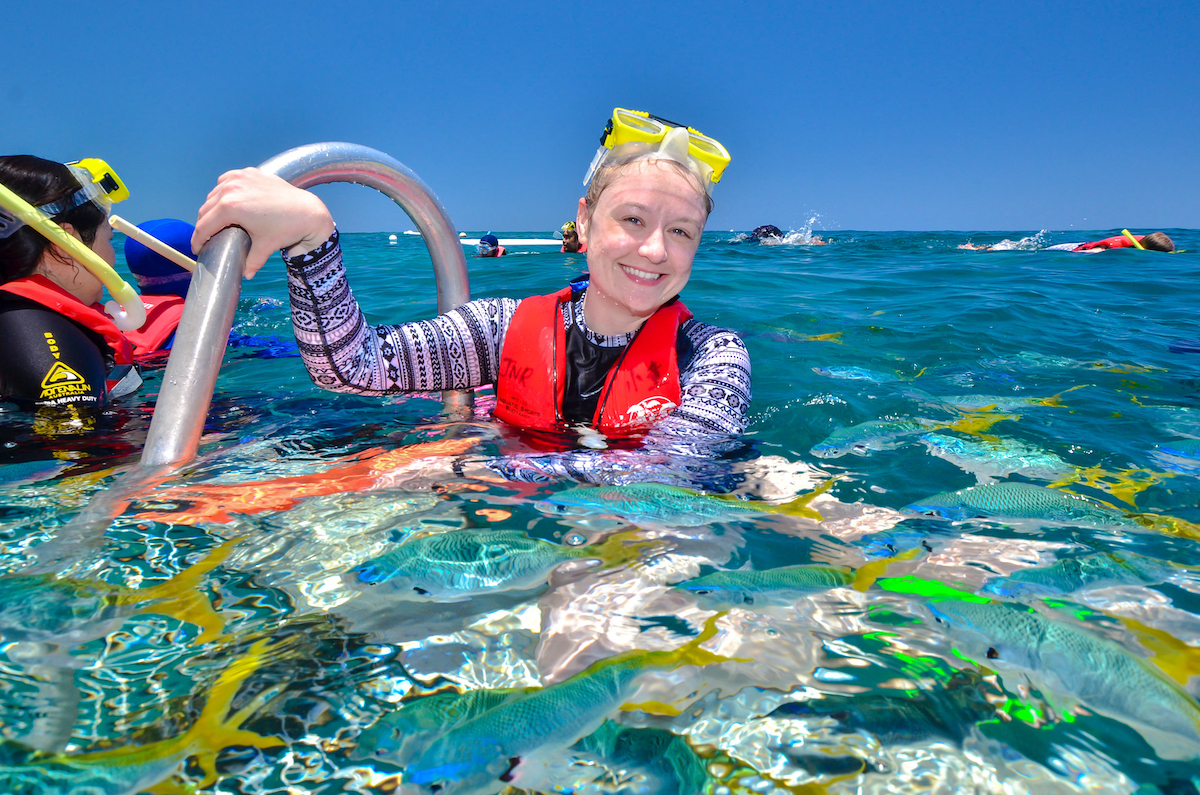 What our guests say
Brilliant day out on the reef with Sunlover, perfect trip for anyone especially kids. Staff were very friendly and helpful and went out of their way to make you feel welcome. The buffet lunch was delicious and fresh, and we had a nice ice cream to top of the end of the trip onboard. Snorkelling was amazing as was the waterslide. This day out was worth every dollar, thanks for a great day!
Very organised cruise, we have done two cruises with different suppliers and huge difference in what you get. We have been asked about whether we suffer any conditions and our swimming skills before we got into the water, alot of information was provided on the way, the information was so valuable for us as it was our 1st time. While in the water, we have been watched closely by the cruise crew and we felt save while in water even our swimming skills are not that great. Thanks alot for the great experience. 5 stars for safety, 5 stars for the team.
What an experience! Had an amazing day, This trip was recommended to me by my hotel and I was not disappointed. there is plenty to see, with the reef so close at times I was less than a metre above it. I saw many beautiful reef fish (parrotfish are my favourite), brilliantly coloured coral, even an octopus hunting for its dinner.