Whether you're an adventure seeker, experienced diver or it's your first visit to the Great Barrier Reef, our expert team will deliver a unique reef tour experience just for you. Sunlover's aim is simple: share our passion for the reef and ensure you make memories that last a lifetime.
From our home base in the vibrant tropical city of Cairns, Sunlover is perfectly positioned for reef tours and day trips to the Great Barrier Reef. We love what we do and we're passionate about where we get to do it – Cairns and out to the magnificent Great Barrier Reef.
MOORE REEF OFFER
$199
All inclusive
$199 adults
$99 kids
$497 family
With a range of included activities and exclusive use of our custom-designed floating pontoon, explore the wonders of the Great Barrier Reef on the Moore Reef full day tour.
Available for travel before 24th December 2021
BOOK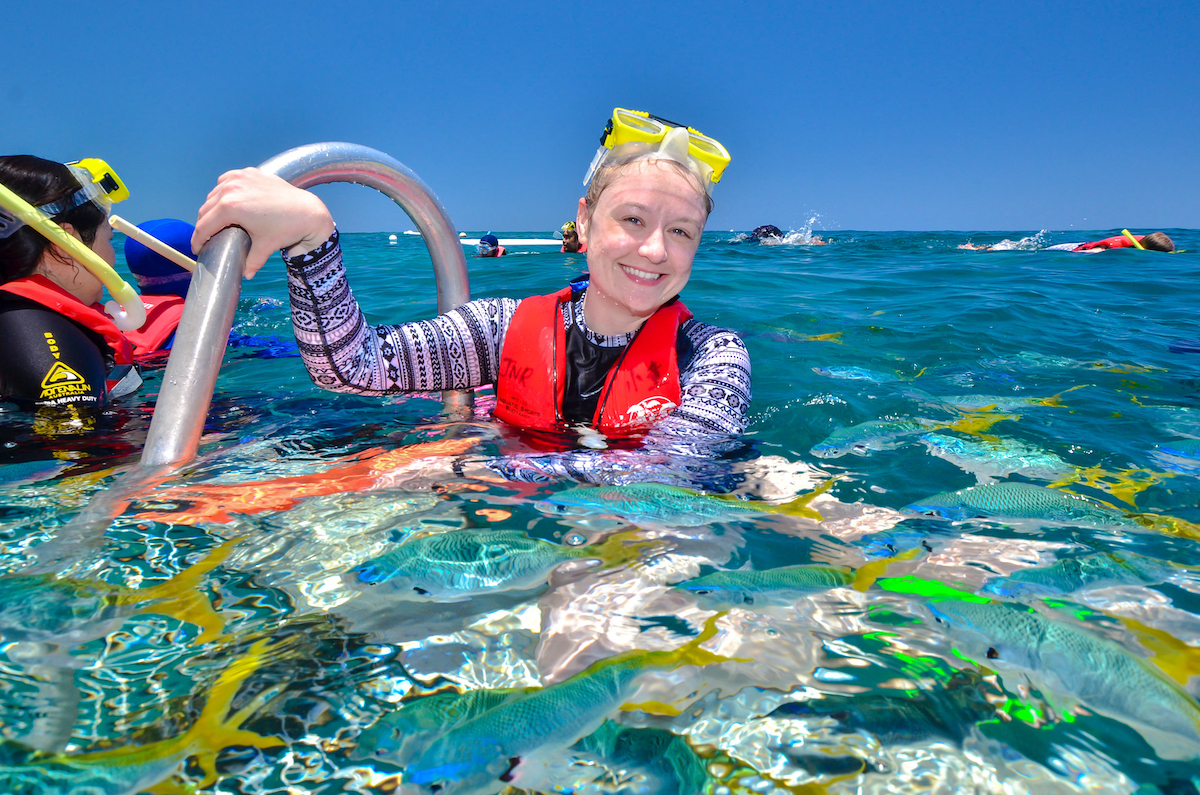 What our guests say
What an AMAZING experience we had on Sunlover Cruises. We booked the previous day from one of the information booths in the mall and were so glad we did! A full 8 hour day out to Moore Reef where we swam with sea turtles, all kinds of fish and marine life; we even saw giant clams and a shark! Not to mention the absolutely 5 star buffet that is included in the price. Absolutely worth it for anyone visiting Cairns!
We travelled out to the reef with the helicopter option which was brilliant! On our arrival to the reef lunch was served. the food was delicious! freah fruits, meat, seafood, it all tasted great! after lunch we went on the slide. This was so much fun and so different! Snorkelling was the best I have done in the Grest Barrier Reef also!
Special thanks to the staff, all went above and beyond and it means so much to our family!
Cannot recommend this tour highly enough! If you want to tour the reef, this is the only way to go!

We had a great time. Lots of fun activities. I did the helmet walk. My husband did the helicopter ride and my son did the scuba dive. Staff were friendly and very informative. Thank you Sunlover Cruises.