Whether you're an adventure seeker, experienced diver or it's your first visit to the Great Barrier Reef, our expert team will deliver a unique reef tour experience just for you. Sunlover's aim is simple: share our passion for the reef and ensure you make memories that last a lifetime.
From our home base in the vibrant tropical city of Cairns, Sunlover is perfectly positioned for reef tours and day trips to the Great Barrier Reef. We love what we do and we're passionate about where we get to do it – Cairns and out to the magnificent Great Barrier Reef.
MOORE REEF OFFER
$199
All inclusive
$199 adults
$99 kids
$497 family
With a range of included activities and exclusive use of our custom-designed floating pontoon, explore the wonders of the Great Barrier Reef on the Moore Reef full day tour.
BOOK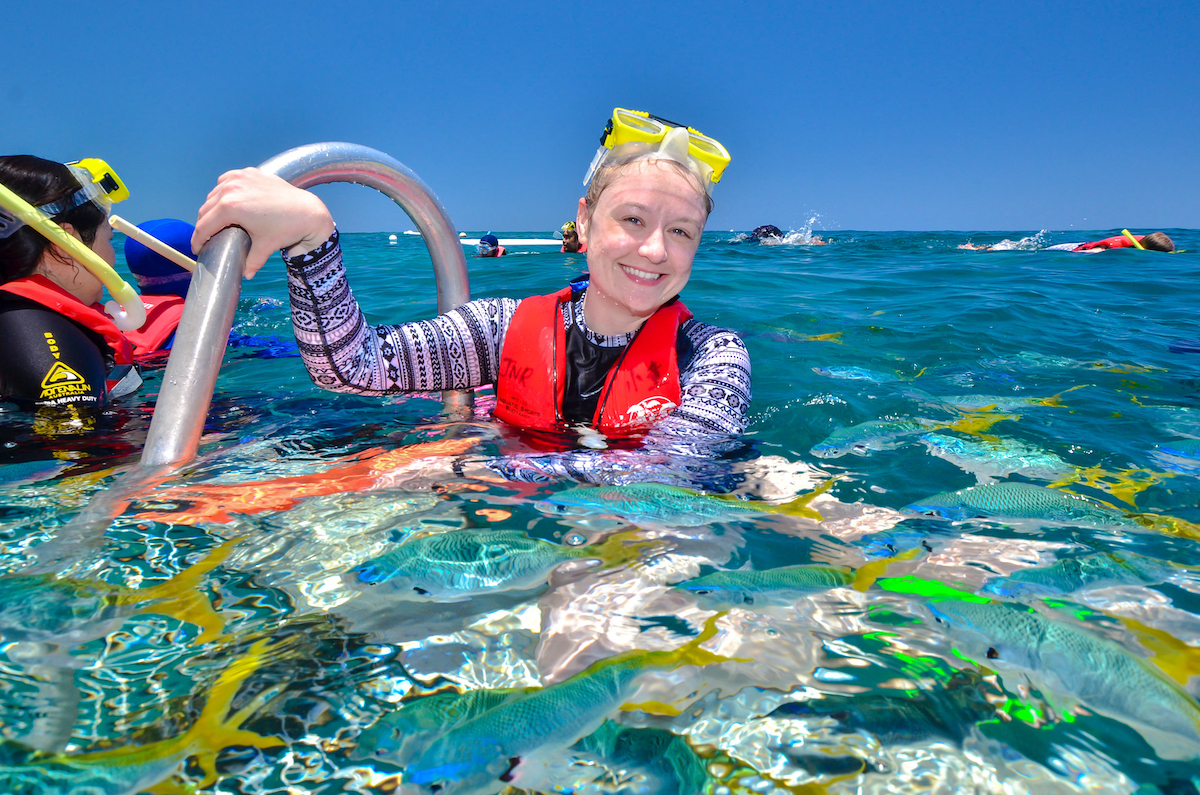 What our guests say
A great day out for the family
Moore Reef delivered plentiful fish and a couple of turtles. The kids loved the waterslide. The lunch buffet was descent. The gear supplied was in good condition and everything felt safe. Well done Sunlover - in the midst of a pandemic when other tourism companies are losing their minds and degrading their services you have done a great job still providing fun experiences on the reef.
Fantastic day on the reef
Every aspect of the experience was perfect. The staff were professional and friendly. Food was plentiful with a great range. My daughter has food allergies and intolerances but there was plenty to choose from and allergens were very clearly marked. Access to snorkeling gear was well organised so we were in the water with a minimum of fuss. The slide is great fun. We did an intro into scuba dive and the instructor, Jack, was so calm and professional. Thanks for a fabulous family experience 10/10

Trip was amazing! Miss 5 has been saying it was the best day of her life! Your staff are all wonderful especially the new ones! Food was great!
We loved our day!
Thank you all very much!